C-Welding: Your Trusted Partner for Automotive Precision Welding
When it comes to automotive precision welding, precision, efficiency, and reliability are paramount. At C-Welding, we understand the unique demands of the automotive industry, and we are proud to be your trusted partner for high-quality welding equipment. With over 20 years of experience serving A-brands in the automotive industry, we offer cutting-edge solutions that ensure superior weld quality, increased productivity, and optimized manufacturing processes.
Unmatched Expertise in Automotive Precision Welding
With a rich history of working exclusively in the automotive industry, C-Welding brings unparalleled expertise in resistance welding solutions. We have successfully collaborated with leading automotive manufacturers, gaining valuable insights into their specific welding requirements. Our in-depth knowledge allows us to deliver tailored solutions that meet the stringent standards of the automotive sector.
Benefits of C-Welding's Automotive Welding Equipment
At C-Welding, we take pride in offering a range of benefits through our advanced automotive welding equipment:
Superior Weld Quality: Our state-of-the-art welding machines are designed to provide consistently high-quality welds, ensuring structural integrity and longevity of automotive components.
Enhanced Productivity: With advanced automation features and intuitive controls, our welding equipment optimizes the manufacturing process, reducing cycle times and maximizing productivity.
Cost Efficiency: By leveraging innovative technologies and efficient energy consumption, C-Welding's equipment helps automotive manufacturers save on operational costs and achieve higher cost-efficiency.
Customization Options: We understand that different automotive applications may require specific welding solutions. C-Welding offers customizable equipment options, allowing you to tailor your welding processes to meet your unique requirements.
Exceptional Service and Support
At C-Welding, we prioritize customer satisfaction. Our team of experienced technicians and engineers provides comprehensive support throughout the entire process, from installation and training to ongoing maintenance and troubleshooting. We are committed to ensuring that your welding operations run smoothly, minimizing downtime and maximizing productivity.
Get in touch!
Discover the unmatched benefits of C-Welding's automotive precision welding equipment today. We are proud business partner and distributor of Sunstone Welders for many years. Contact us to schedule a consultation with our experts and explore how our solutions can revolutionize your resistance welding processes. Trust C-Welding for superior quality, reliable performance, and excellent service in the automotive industry
Automotive precision welding 
product range
Sunstone cd400DP
Available models are CD200DP, CD400DP, CD600DP. The dual pulse industrial capacitive discharge (CD) spot welder provides a substantially larger amount of weld energy combined with a finer range of power adjustment.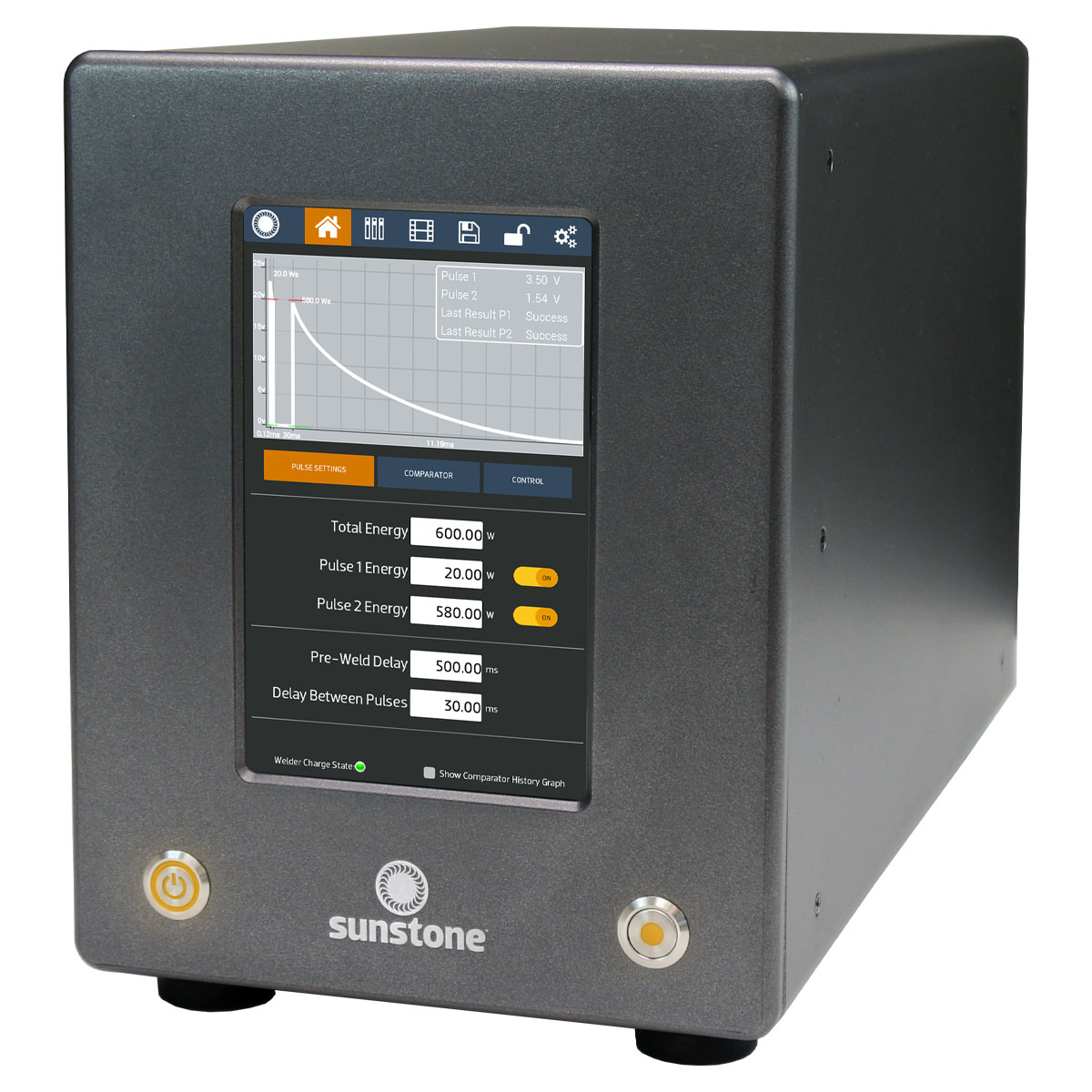 Sunstone cd400DP-A
The CDDP-A Dual Pulse Advanced Capacitive Discharge Spot Welder comes in a 200, 400, and 600ws power option.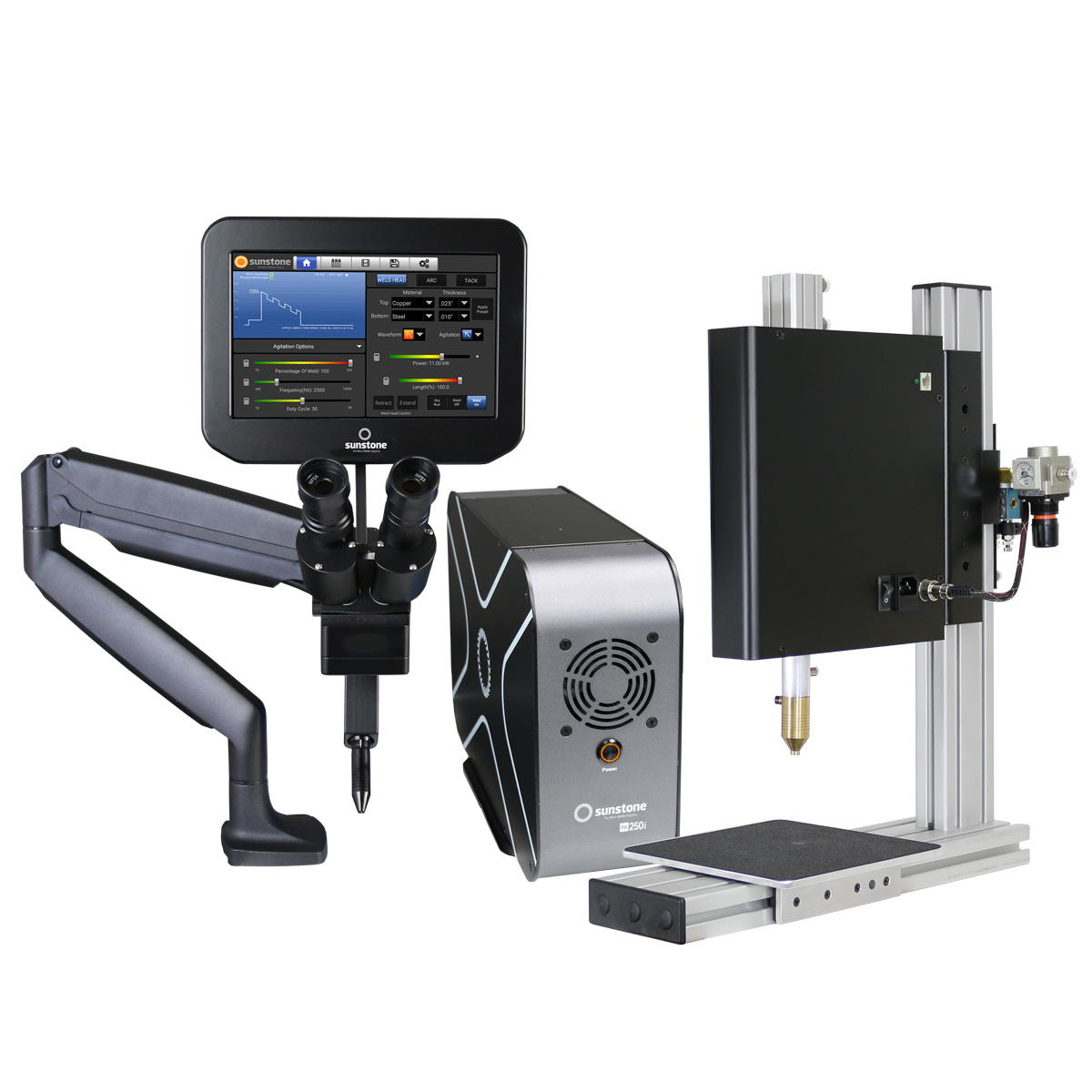 SUNSTONE OMEGA PA250I
Maximum Power! The most powerful Sunstone pulse arc welder delivers 250 joules of energy with precision and accuracy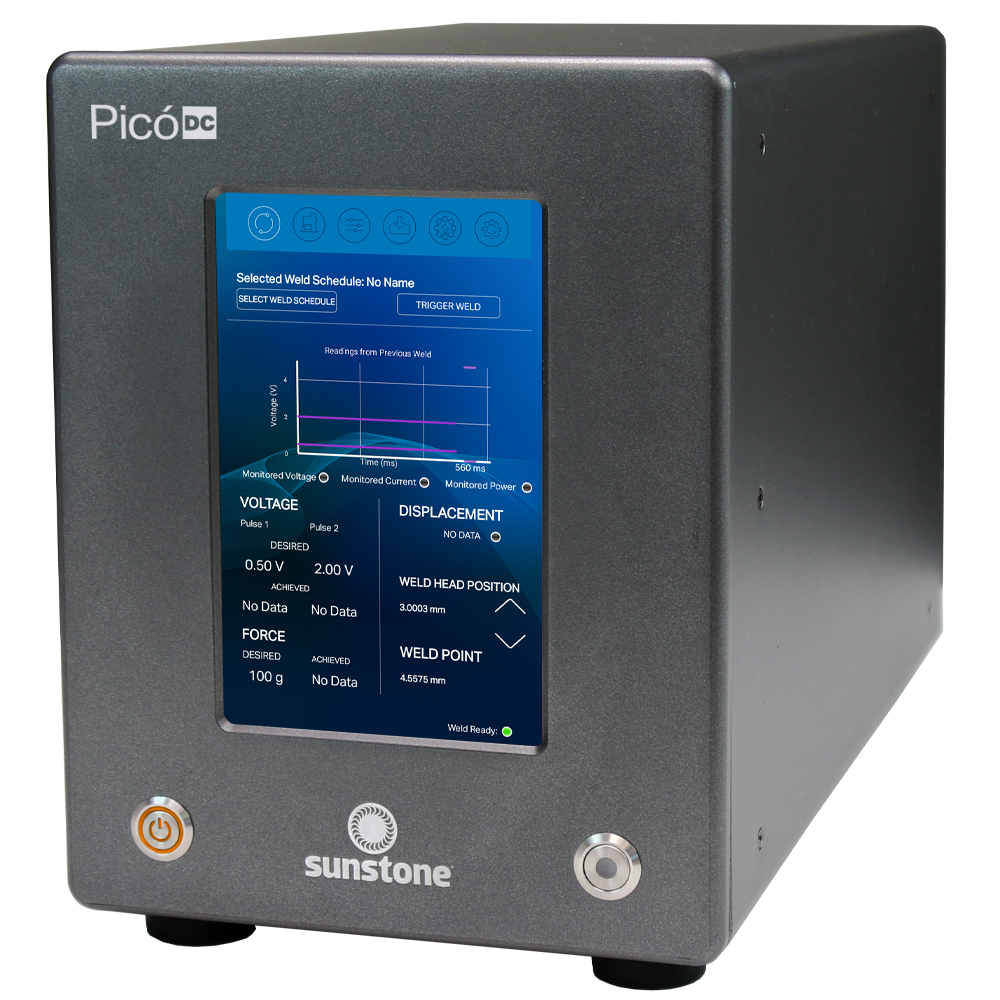 Sunstone The Pico™
The Sunstone Pico DC is a closed-loop feedback direct-current, resistance welder for fine welding with force and displacement monitoring.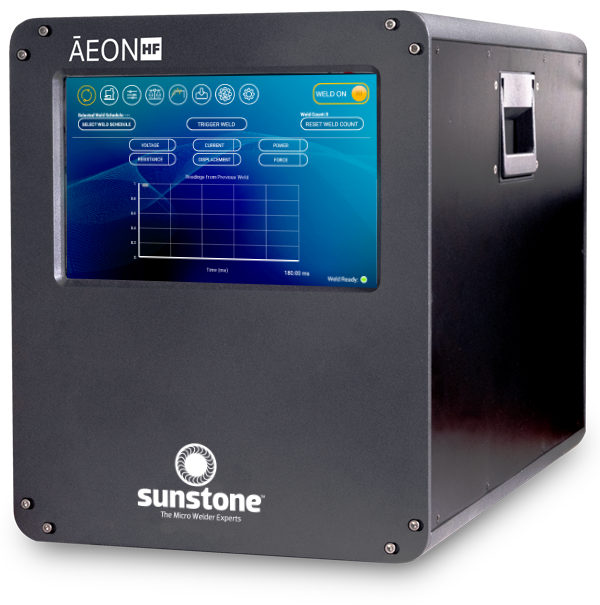 Āeon HF™ Inverter Welder
The Āeon HF is an inverter welder with full production, closed-loop feedback with a wide power range. Built around an innovative duty cycle design, the Āeon HF can deliver more welds within a set time period.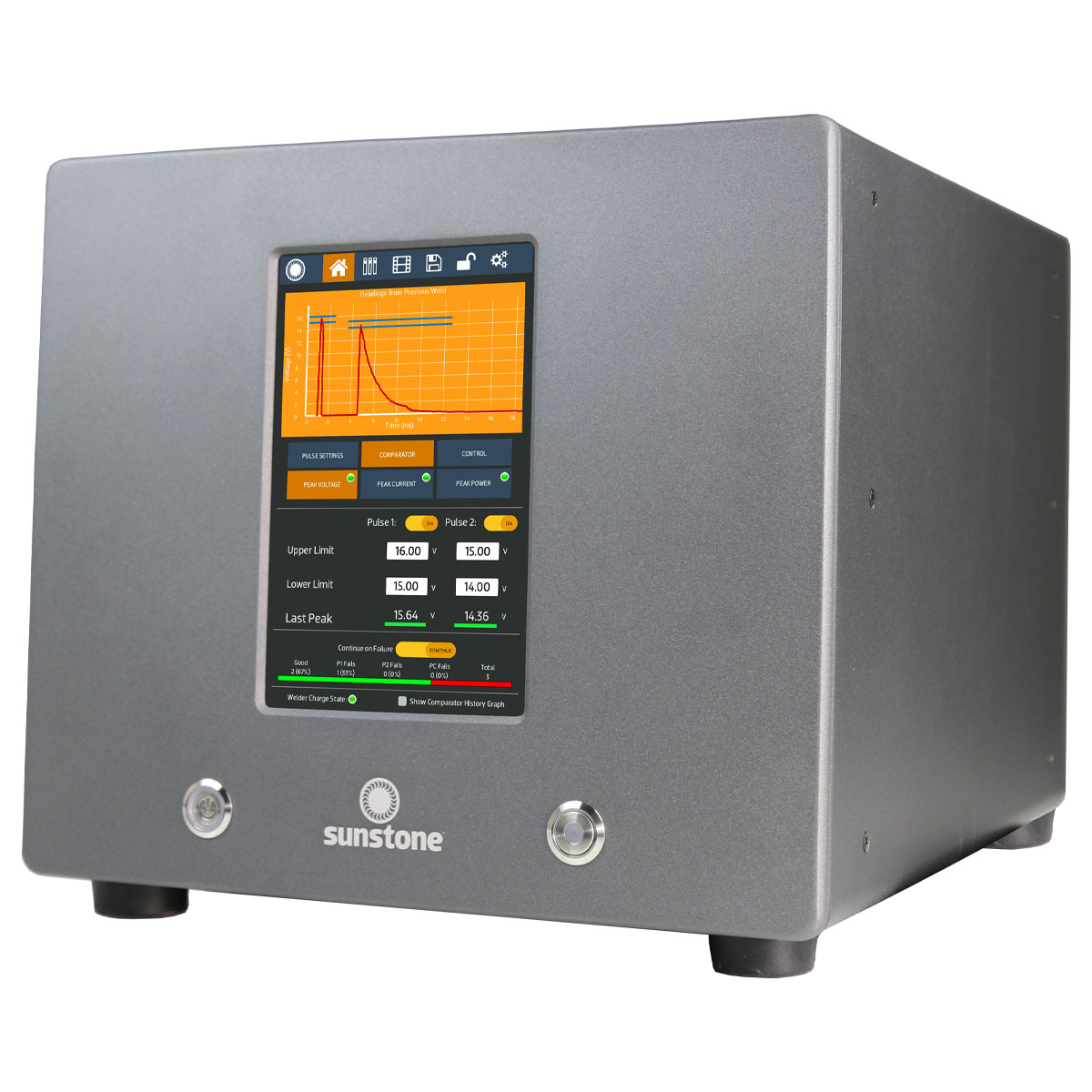 Sunstone CD1200DP-A
Sunstone's CD1200DP-A - high power - 1200ws - Dual Pulse - Industrial - Advanced - Capacitive Discharge Spot Welder offers many capabilities including weld monitoring, SPC tools, and a large capacitive touch-screen interface. The CD 1200 DP-A touch-screen interface provides easy access to all weld parameters.