Weld head attachments
We offer various welding-heads (opposed weld head and parallel weld heads) attachments for various industries and applications. On this page you can find a brief overview of our weld-head attachments assortment. Just click on the welding head product and you will find more detailed information.
But we do more than just sales. We are here to advise you about the best resistance welding equipment for your business processes. Are you not sure which product to choose? Contact us and let us think along. Our team of dedicated and experienced engineers is eager to help you. A free sample evaluation based on your application is also possible. Please complete your sample evaluation request here and you are one step closer to your goal.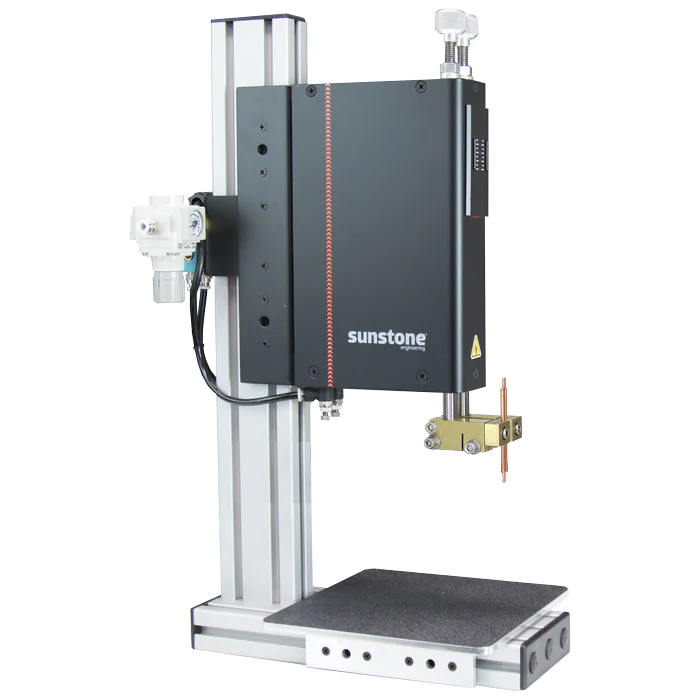 Sunstone WH2
The WH2 pneumatic offers precision and repeatability at an affordable price.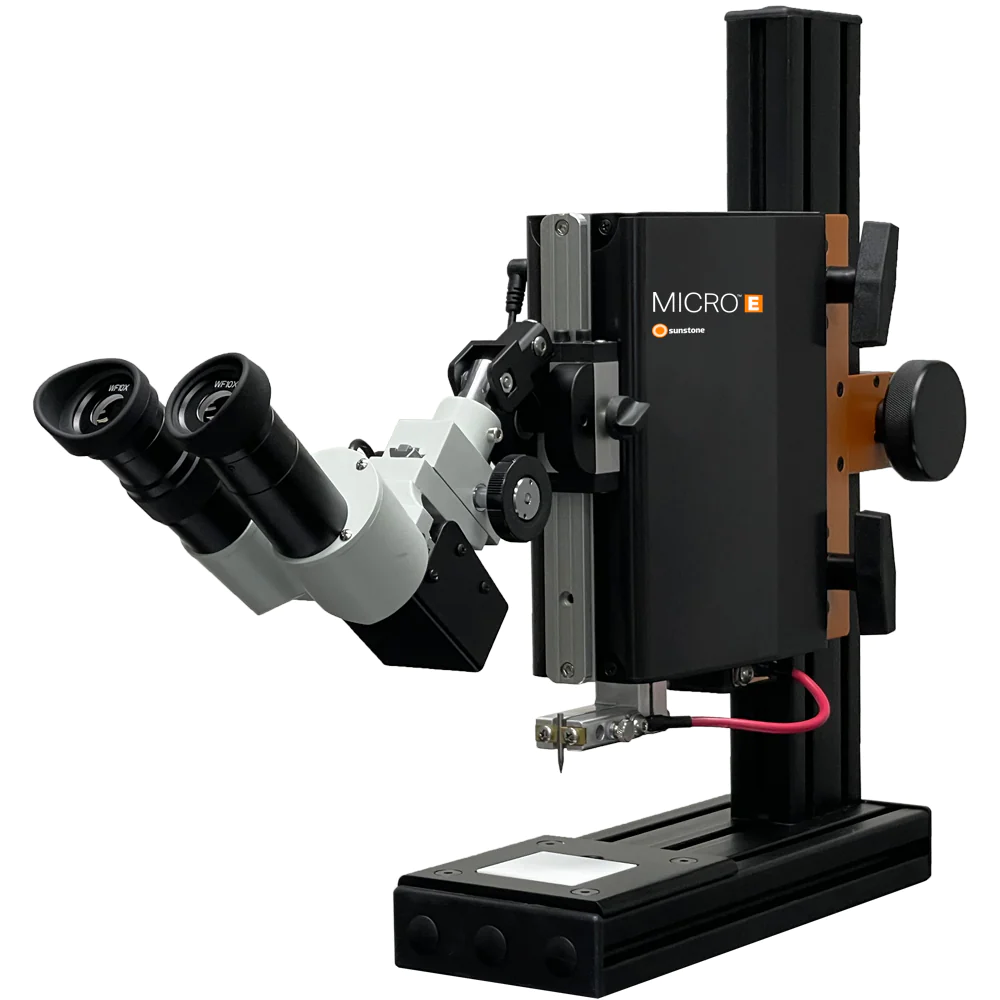 Sunstone Micro E
The Sunstone Micro E Micro is an electromagnetic linear motion weld head engineered for ultra-high precision.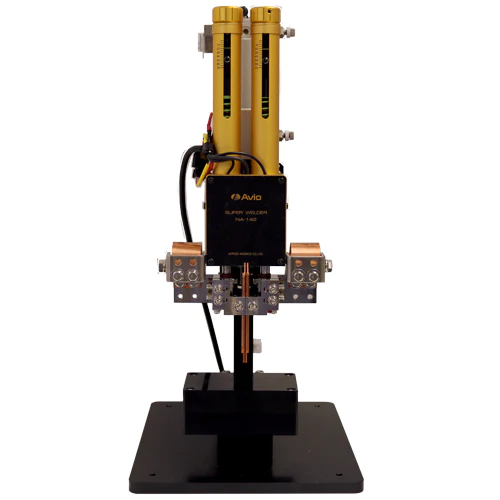 Avio Parallel Weld Head
Whether an application requires high power welding needs or intricate, precise welds around precious components, the Orion 200i offers the most versatile, compact, and easy-to-use welding system.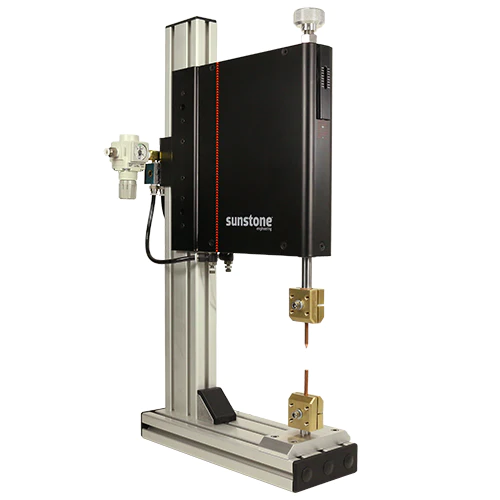 Sunstone High force opposed
The pneumatic cylinder is compatible with any air compressor that can deliver 60psi or more, and includes a pressure regulator for fine tuning.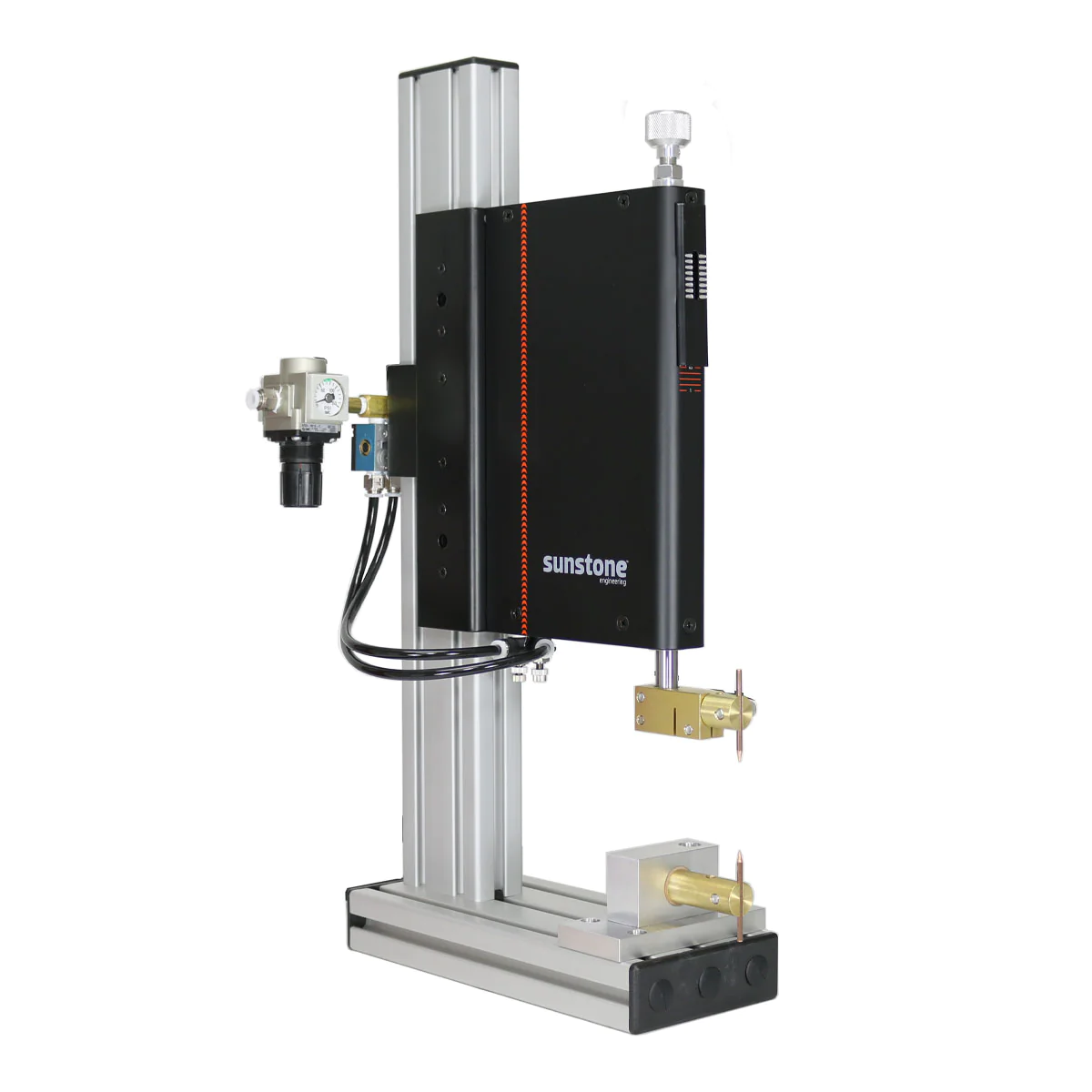 Sunstone WH1
The WH1 offers opposed weld electrodes and are ideal for general fine spot opposed resistance welding.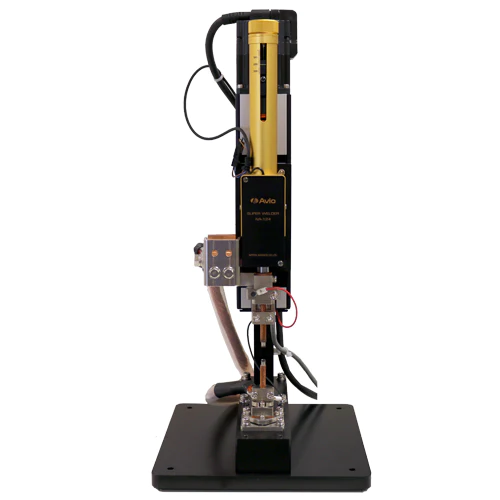 Avio Opposed Weld Head
Once you have determined the force range you require, the next step is to select the desired drive unit.
Avio Micro WeldING Head