C-Welding: Your Reliable Partner for Resistance Welding Solutions
Due to our expertise and dedication to excellence, we provide top-notch solutions in the field of resistance welding. Discover why resistance welding is our core business and learn about the different processes we specialize in. Experience the key benefits of choosing C-Welding resistance welder.
Resistance Welding: Our Core Business
We are passionate about this highly efficient and effective welding process, and our team of experts has honed their skills to become leaders in the industry. When you choose C-Welding, you can rest assured that you are partnering with specialists who understand the nuances and intricacies of spot welding.
Exploring Resistance Welding Processes

Spot Welding: Efficient Joining of Metal Parts
Spot welding is one of the key processes in resistance welding. This technique involves joining two or more metal parts together at specific points. Widely used in industries such as automotive, construction, and manufacturing, spot welding ensures fast and reliable connections. Trust C-Welding to deliver spot welding solutions that meet your exact requirements.
Seam Welding: Creating Strong and Leak-Proof Joints
Seam welding is another specialized process offered by C-Welding. This application involves creating continuous, leak-proof joints by welding along the length of a joint or seam. It is commonly employed in the production of tubes, pipes, and tanks, where strength and durability are paramount. Our skilled team excels in providing precise and robust seam welding solutions.
Resistance Welder key benefits
High Production Rate: Rapid and Cost-Effective Solutions
By choosing C-Welding for your precision welding needs, you unlock the benefits of a high production rate. Our efficient processes and state-of-the-art equipment enable us to deliver projects quickly without compromising quality. With our cost-effective solutions, you can save time and resources, giving your business a competitive edge.
Exceptional Weld Quality: Strong and Reliable Connections
We pride ourselves on delivering exceptional weld quality. Our expertise and attention to detail ensure that every joint and connection is strong and reliable. With our precision welding techniques, you can trust that your components will withstand rigorous industry standards, providing you with peace of mind and customer satisfaction.
Cost Efficiency and Environmental Friendliness
C-Welding's Resistance Welders offers inherent cost efficiencies by minimizing the need for additional materials such as filler metals. This not only reduces costs but also minimizes environmental impact, making it a sustainable choice. At C-Welding, you can embrace environmentally friendly practices while achieving high-quality welding results.
Choose C-Welding for Your Resistance Welder Solutions

Don't miss out on the opportunity to partner with C-Welding for your precision welding projects. Contact us today to discuss your specific requirements and take the first step towards seamless and efficient welding solutions.
Resistance welding product range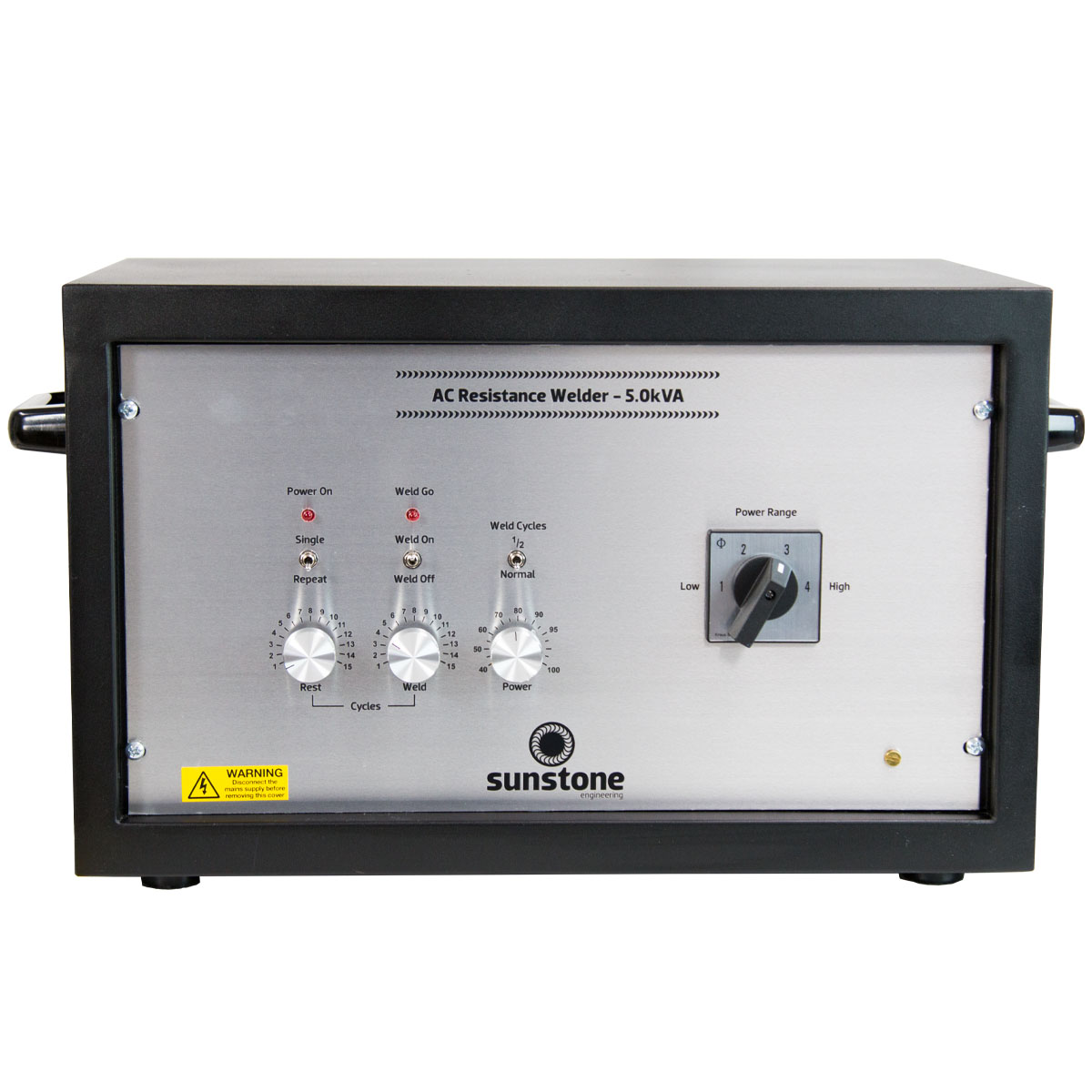 Sunstone AC Welder
AC Resistance Spot Welders are precision units with accurate controls that can be adjusted down for fine resistance welding. Typical welding applications range from sheets as thin as 0.05mm up to 1.2mm, depending on metal and orientation.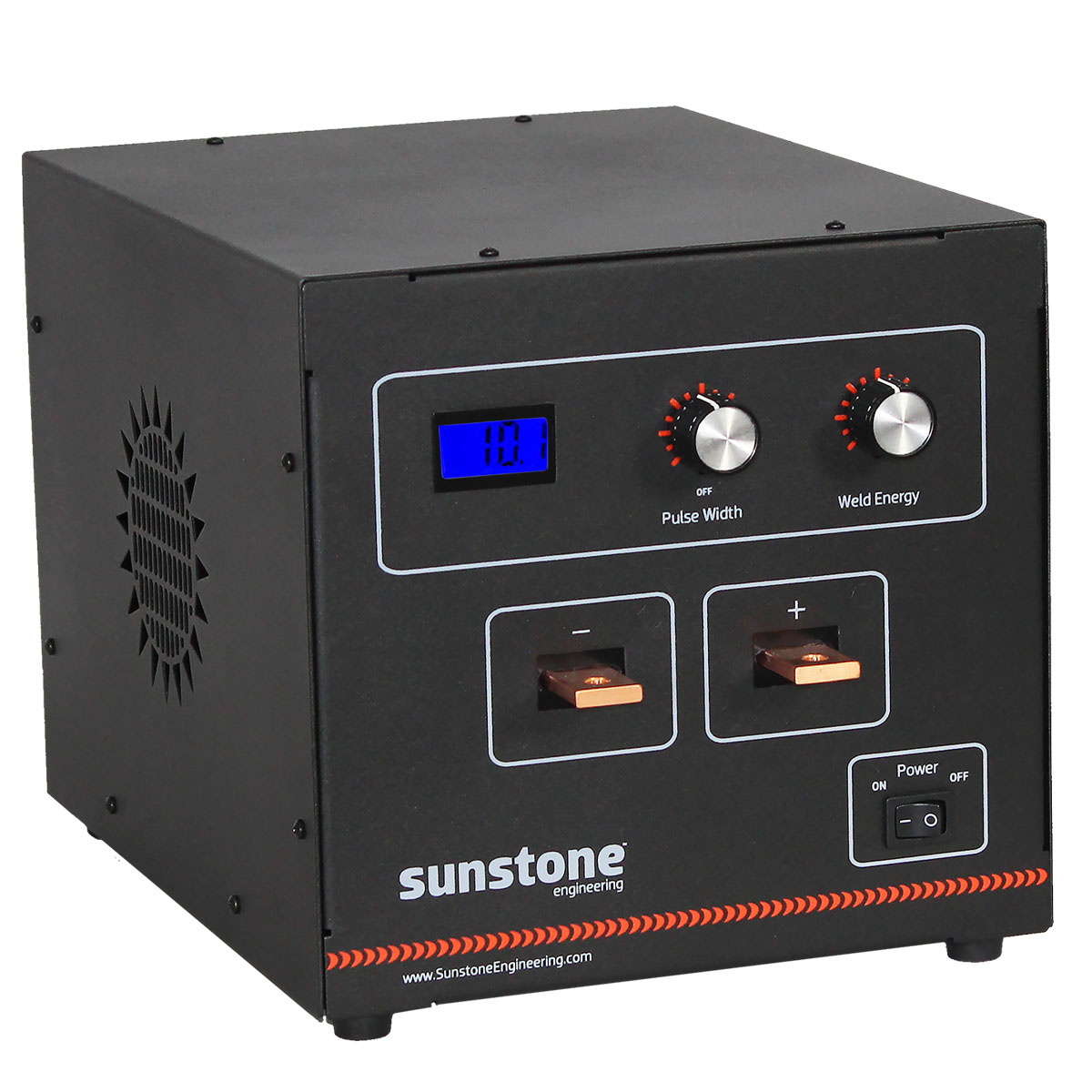 Available models include: CD100SPM, CD200SPM. Sunstone's Single Pulse resistance spot welders are engineered to provide a wide range of welding flexibility for micro spot resistance welding.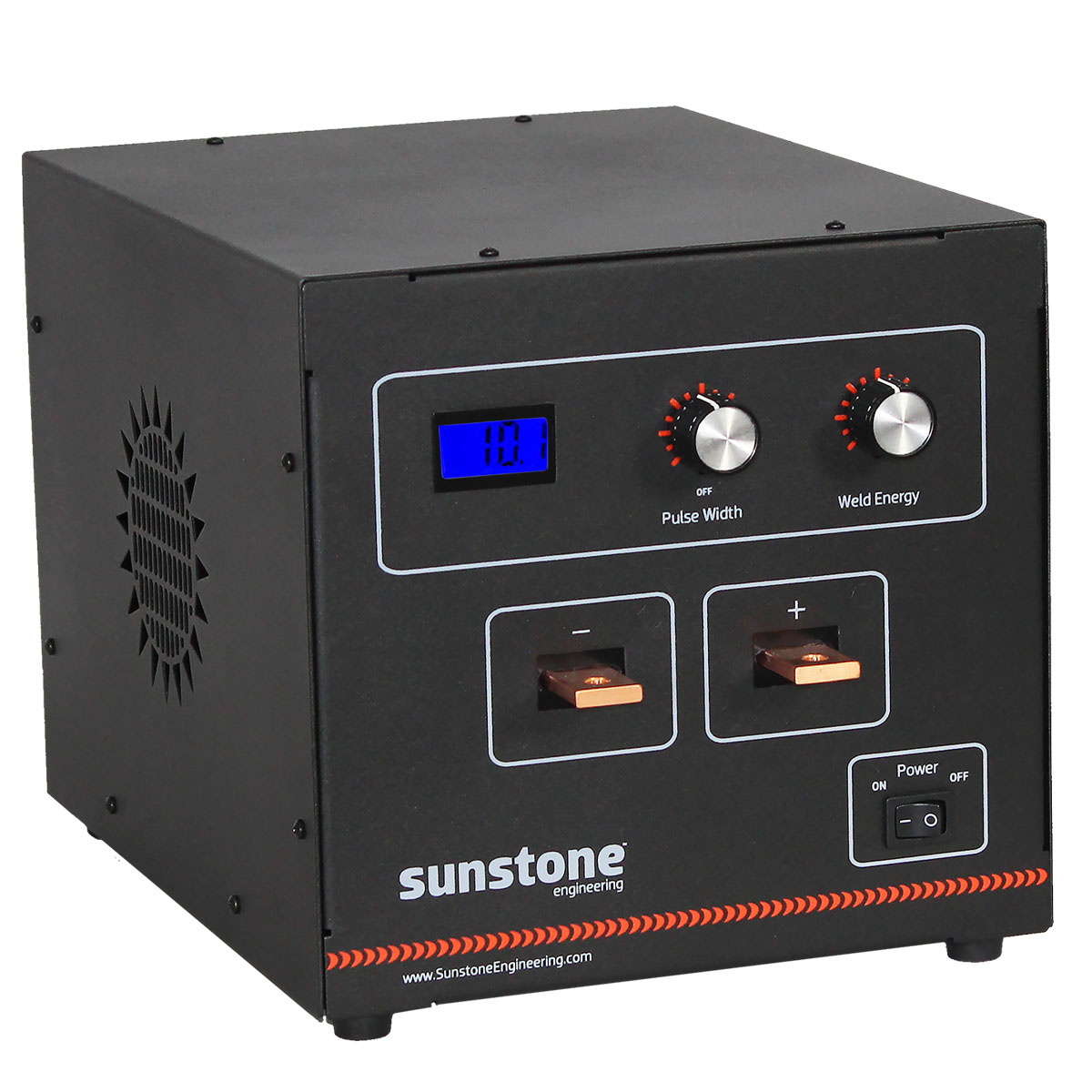 CD100SPM and CD200SPM are our available. Sunstone's Single Pulse resistance spot welders are engineered to provide a wide range of welding flexibility for micro spot resistance welding.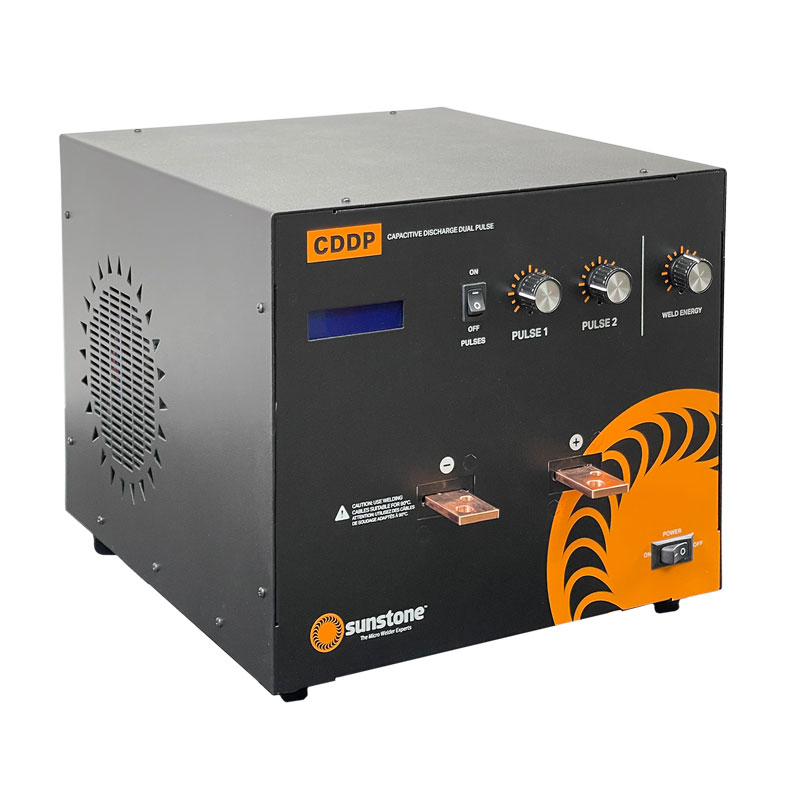 Available models are CD200DP, CD400DP, CD600DP. The dual pulse industrial capacitive discharge (CD) spot welder provides a substantially larger amount of weld energy combined with a finer range of power adjustment.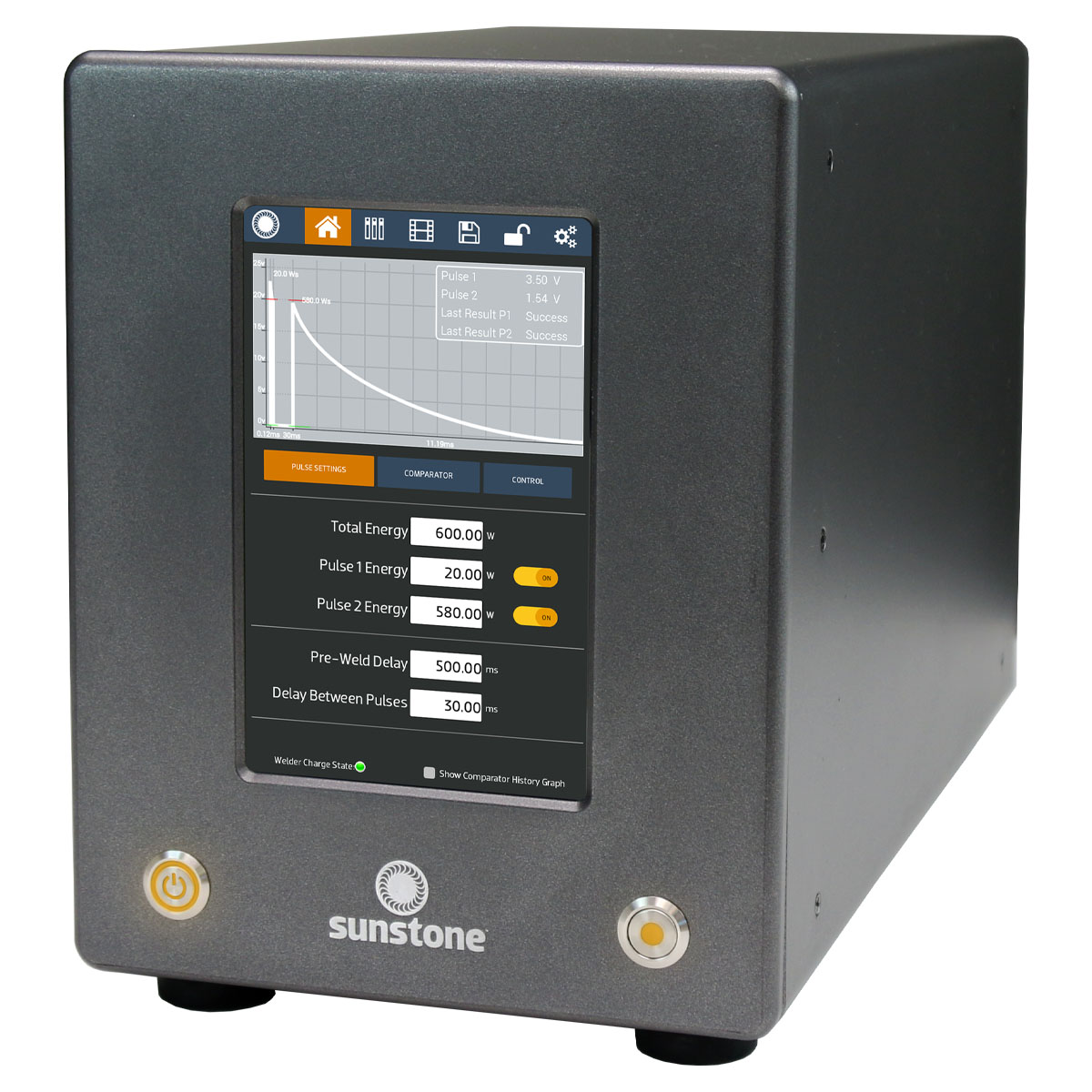 The CDDP-A Dual Pulse Advanced Capacitive Discharge Spot Welder comes in a 200, 400, and 600ws power option.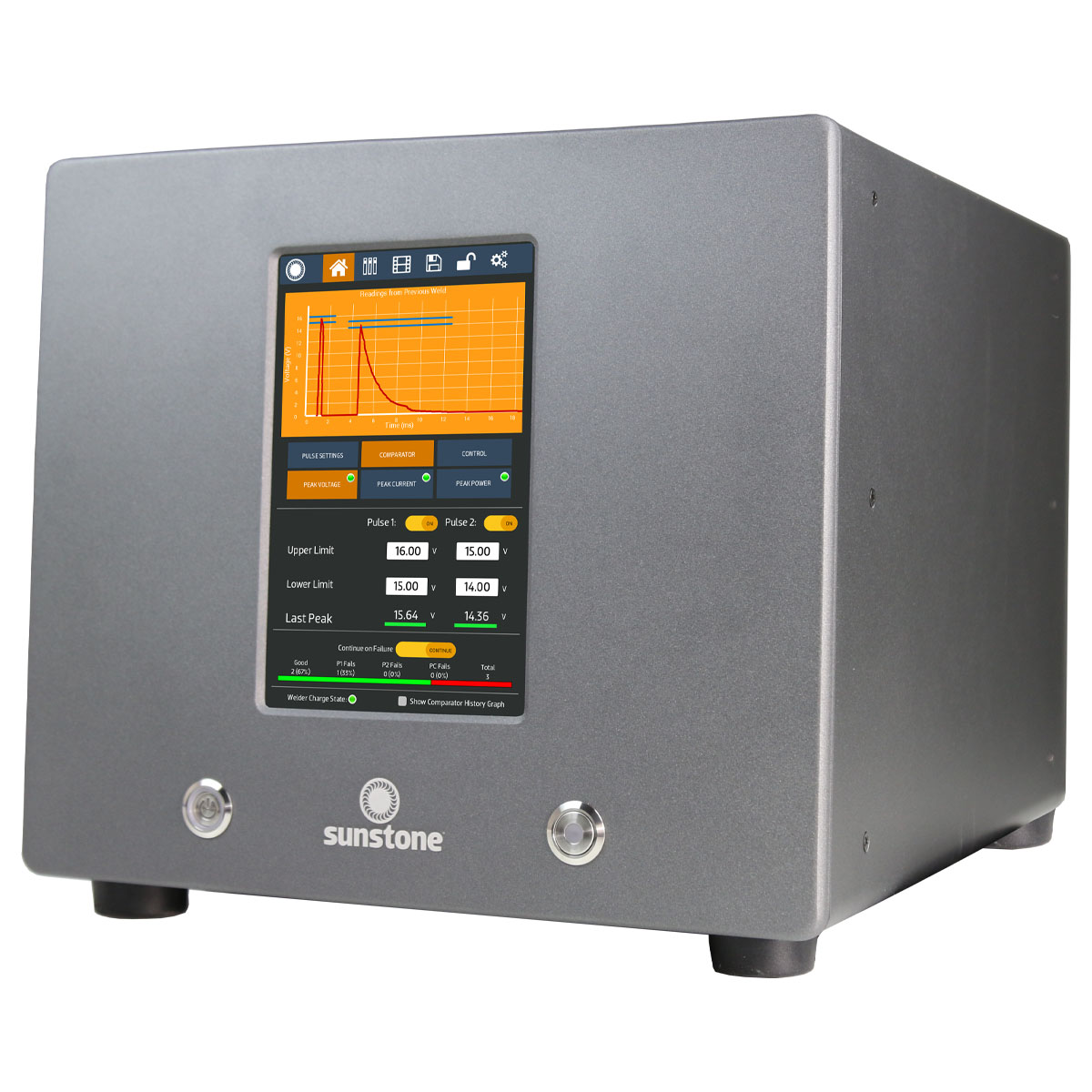 Sunstone's CD1200DP-A – high power – 1200ws – Dual Pulse – Industrial – Advanced – Capacitive Discharge Spot Welder offers many capabilities including weld monitoring, SPC tools, and a large capacitive touch-screen interface.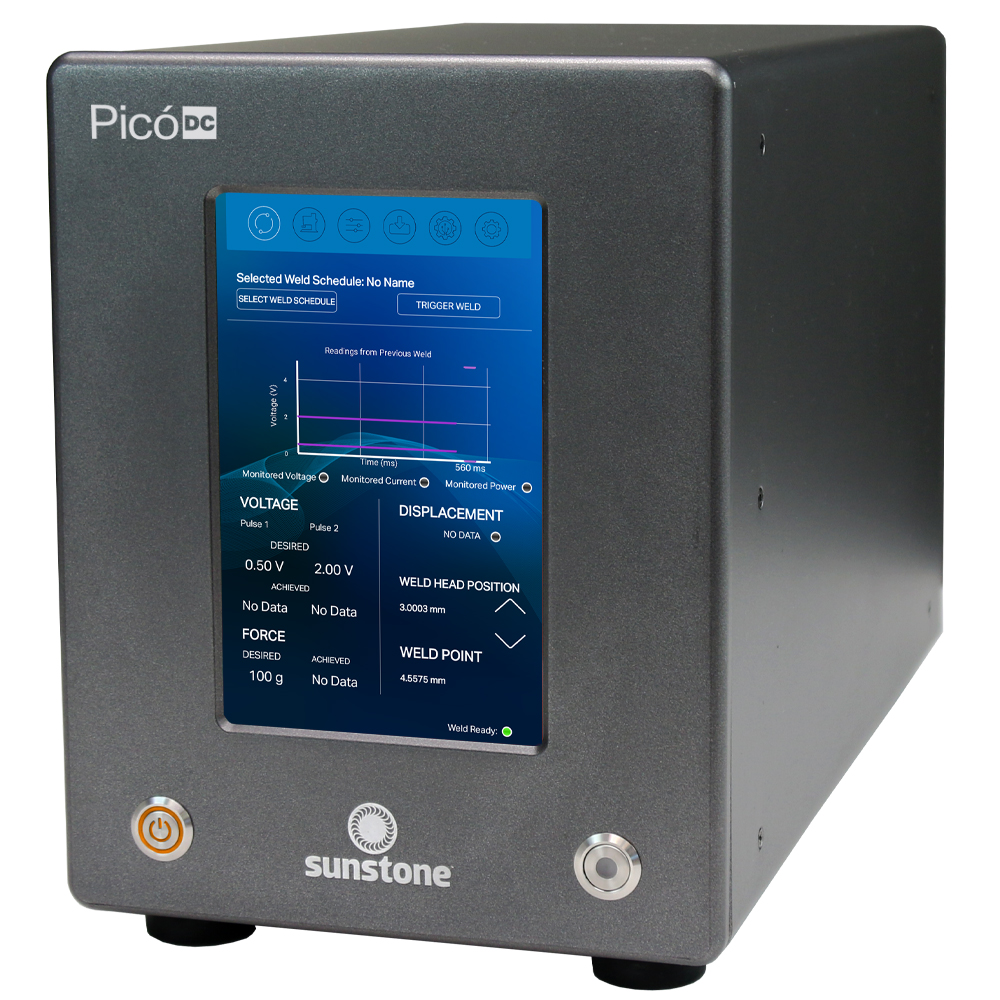 The Sunstone Pico DC is a closed-loop feedback direct-current, resistance welder for fine welding with force and displacement monitoring.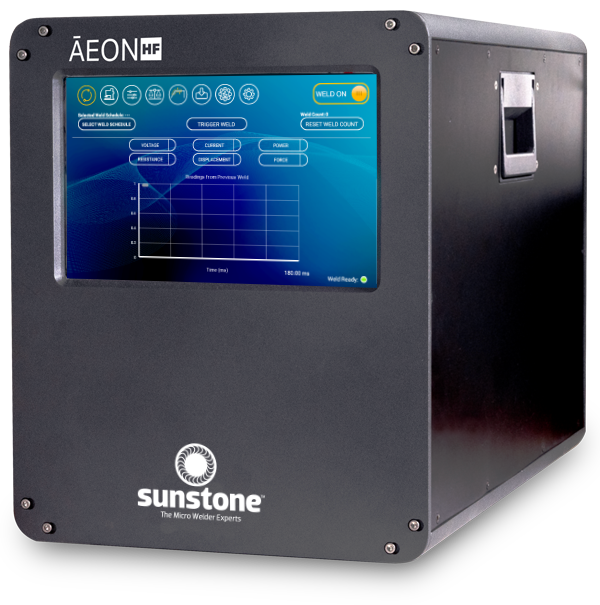 The Aeon HF is a high frequency inverter spot welder that leverages the latest technology to produce an exceptional weld for many applications.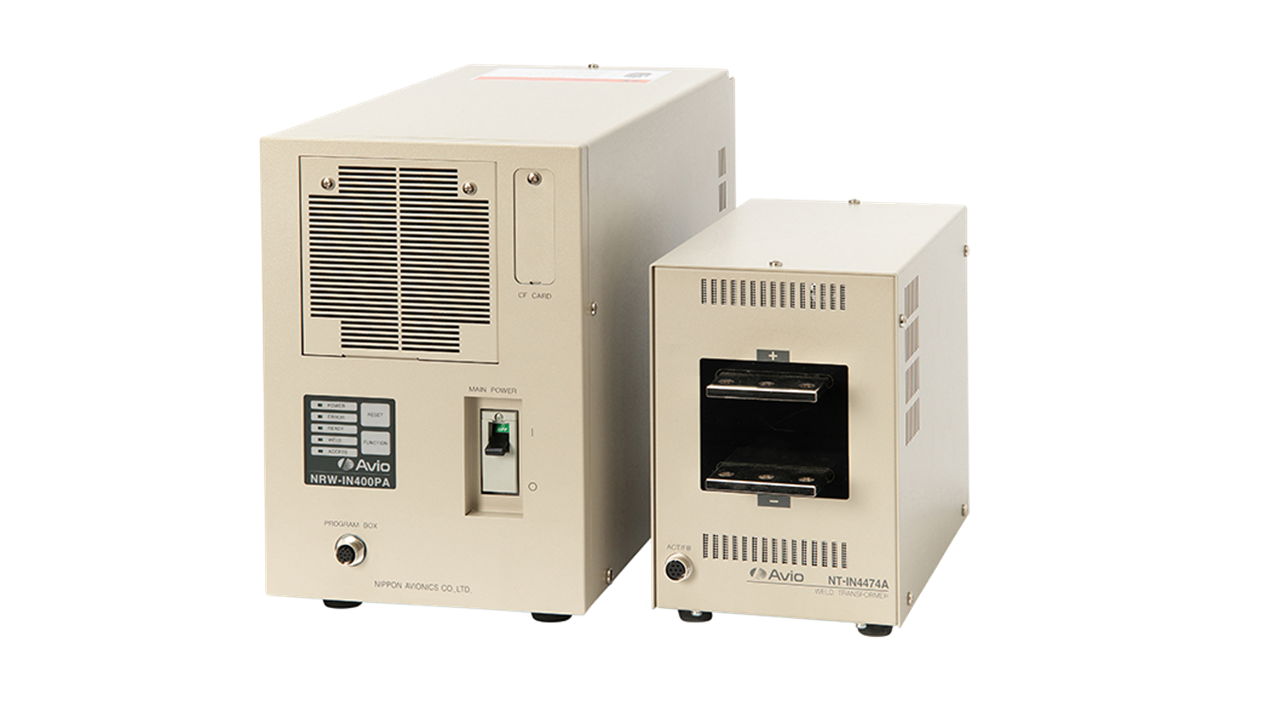 Avio NRW-IN400PA is a highly reliable inverter-type resistance welding power supply that enables high-definition control and installation in an automatic machine.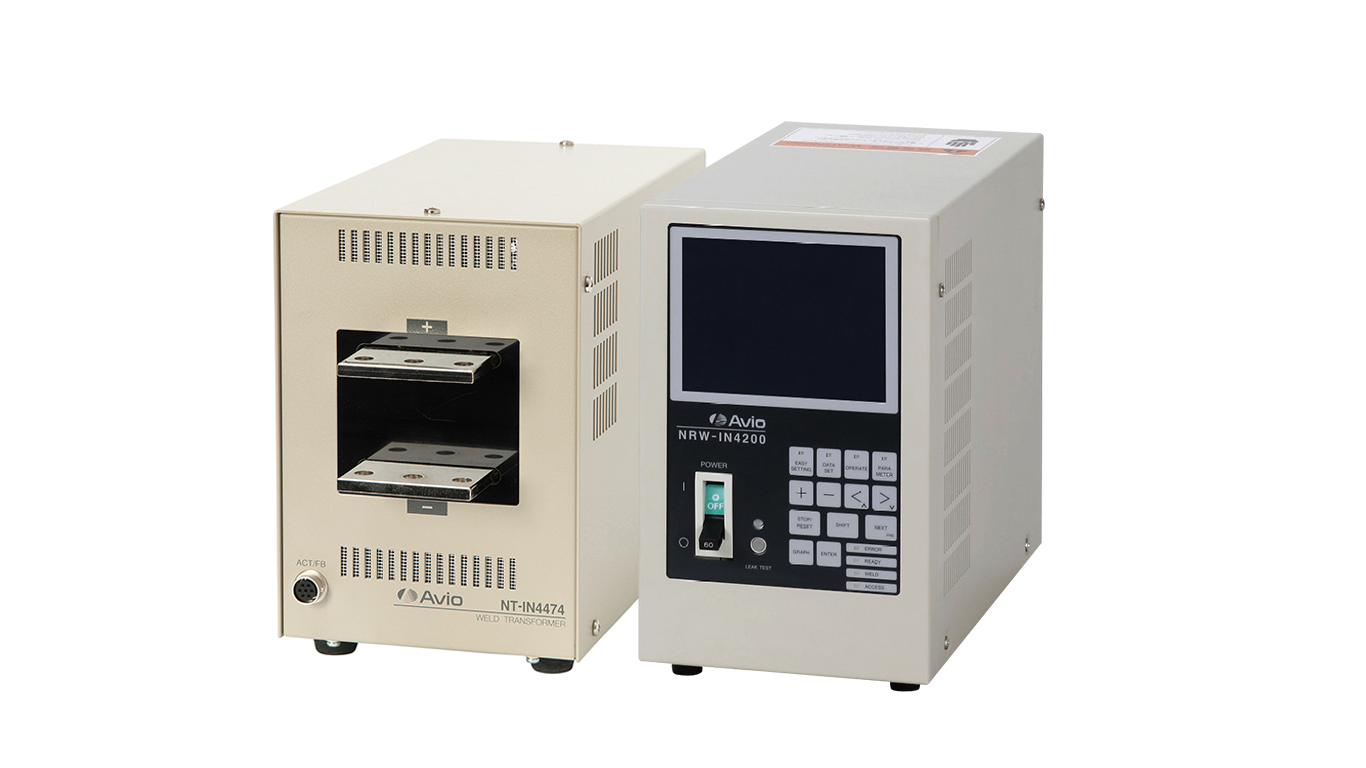 The NRW-IN4200 inverter resistance welding model was designed to support precision weld of leads to terminal boards and leads to leads on electronic components.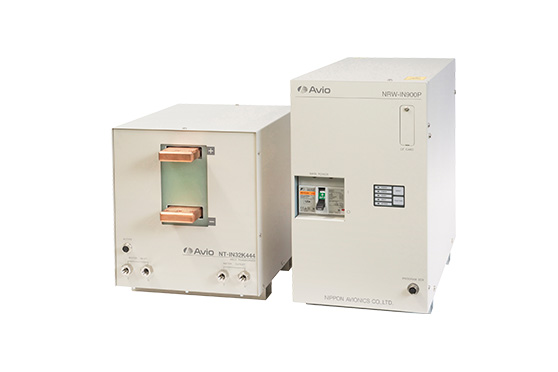 Inverter type resistance welder NRW-900P contributes to improving welding quality of fusing of motors, etc.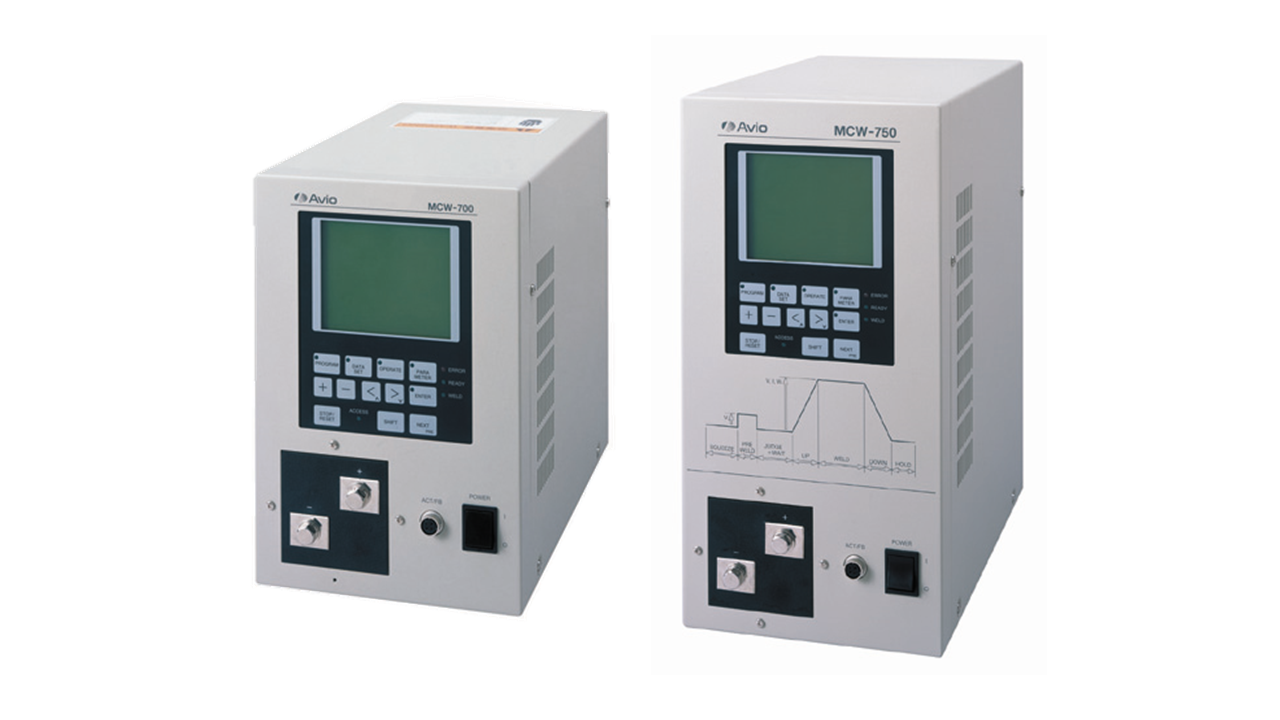 The MCW-700 & 750 transistor type resistance welders are ideal for welding fine wires and micro components.